Eating and Paris.
No matter how much you might try to disassociate the two, a stay in Paris without its fill of delicious treats could be a holiday in any other northern European capital, albeit one with some pretty nice architecture.
Giving into the temptation of the window displays in patisseries or the cozy banquettes of corner brasseries is all part of the charm of visiting Paris.
And what a range of treats there is to tempt you. From haute cuisine, to budget bistros and then to some of the best international cuisine in the world, there are restaurants in Paris for every taste and budget.
Budget Eats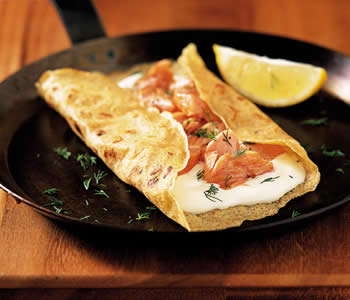 If you are on a budget make the most of the excellent produce in food markets around the city and make yourself a picnic (perhaps including cheese and baguette) to eat in one of Paris's many parks and gardens. This is a great way to sample some of the delicious Parisian specialties without spending a fortune.
Stalls selling gaufres or crepes make for the perfect quick fix and you will find them all over the city. Check out our Budget Restaurants page for more information on the cheaper eats in the city, you'll find that there are more less pricey restaurants in Paris than you thought.
If you happen to find yourself in the Marais keep your eyes open for the falafel stands that line the streets. These stalls offer delicious food at great prices.
If not on a budget then enjoy! You are in foodie heaven!
Haute Cuisine
If haute cuisine is what you are looking for then take a look at our Best Restaurants guide. Paris and the French have always had a reputation for producing incredible food so you will be spoilt for choice if money is no object.
The Champs Élysées is home to lots of the city's best restaurants, but haute cuisine can be found all over Paris if you know where to look.
International Cuisine
But you don't only have to eat French food, there are many restaurants in Paris that serve food from all over the world and due to this large immigrant population you can also taste some of the best food the world has to offer in this city. Choose from Thai, Cambodian, Vietnamese or Japanese fare if Asian flavors are your favorites.
Alternatively you can find great restaurants in Paris serving Greek, Spanish or North African delicacies as well. Take a look at the International Cuisine page for our top picks.
Parisian Bistros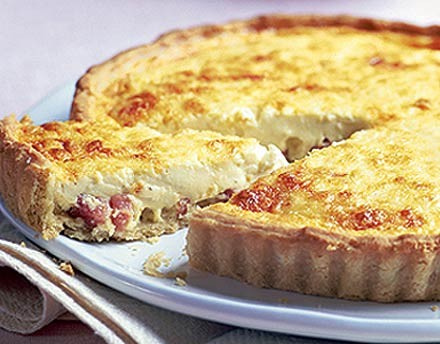 Bistros are the best way to eat like a Parisian in Paris as they serve modern French food at reasonable prices in a relaxed, casual atmospheres.
You might find yourself wondering why you were seated at the same table as another couple or why it is so loud and chaotic but just be assured, this is the Parisian way. We've chosen our favorite bistros in the city for you on the Bistros page.
Quick Tip
Just a quick tip before you go: if possible try to avoid restaurants in Paris with multi-lingual menus. This might seem like a very helpful aide but it means the restaurant is aimed at tourists and therefore won't be anything special.
We recommend you to carry a French-English pocket dictionary if you don't speak French.