The bistro: every neighborhood is packed with them and every Parisian has a favorite. While bistros may be less formal than other French restaurants, this does not equal a drop in the quality of the food.
If you want an authentic Parisian dining experience, a bistro is your best bet. At a good bistro you should expect excellent food, but without the haute cuisine price tag and they are a perfect way to try some traditional French dishes while you are in Paris.
You will find a good bistro (or several) in every area of the city as they really are a Parisian institution but as a general rule of thumb, avoid those on the main roads. If you just step off the main through fares you will probably find food half and the price and three times as good.
The lunchtime menus are often great value for money, offering 2 or 3 courses for the price of a McDonalds but avoid menus written in English, you don't want to fall into the tourist trap!
Here are some of our favorites: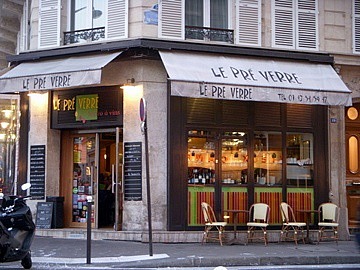 Le Pré Verre
Run by the Delacourcelle brothers, this is Parisian's Paris. A lively and popular bistro, the lunchtime menu is great value. 5th arrondissement.
Chez Allard
Enjoy superb food at this Left Bank institution. Lunchtime is very busy but the staff are charming and very capable. 6th arrondissement.
L'Ambassade d'Auvergne
This is the place to go for a hearty, authentically French meal. A fitting embassy for the hearty fare of central France. 3rd arrondissement.
L'Ardoise
This superb bistro attracts people who know good food. Choose off the blackboard as there's no menu. The three-course prix fixe (set menu) offers good value. 1st arrondissement.
Astier
There are three good reasons to go to Astier: the cheese, the wine and the food. That's all you need. You are seated so close to your neighbors that you might just have made new friends by the end of the night as well. 11th arrondissement.
Chez Casimir
This bistro is popular with polish Parisian professionals. And why not when food this good is so affordable as well? The weekend lunchtime buffet is particularly great.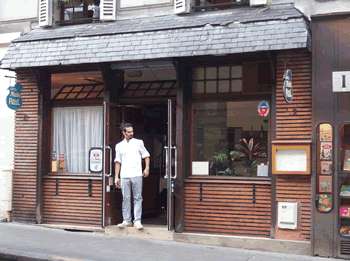 Chez Maître Paul
This calm, comfortable spot is a great place to discover the cuisine of the Jura and Franche-Comté regions of eastern France. Good, appealing food. 6th arrondissement.
Coco & Co.
This delightful bistro is dedicated to the humble egg. Yes, that's right. It could be baked with smoked salmon, whisked into an omelet with truffle shavings or beaten into fluffy pancakes. Great idea. 6th arrondissement.
L'Epigramme
This is French bistro food at its best, and you get a bit of comfort and leg room to boot! The food and service are worthy of a much more expensive restaurant, a real gem. 6th arrondissement.
Le Bistrot Paul Bert
Faded 1930s decor: check. Boisterous crowd: check. Thick steak with real frites: check. Good value: check. All that you need from a perfect Parisian bistro. 11th arrondissement.