When it comes to theater, Paris can satisfy all tastes. As one of the cultural capitals of the world, Paris can offer something for everyone, even if you're not fluent in French!
The best resources are the weekly bulletins Pariscope (€0.40) and Figaroscope (€1), both on sale at newsstands. Even if you don't understand French, you should be able to decipher the listings of times and locations. You can also contact Info-Loisirs, a recording in English and French that keeps tabs on what's on in Paris.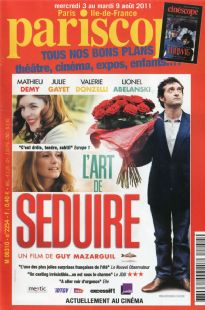 For French-speaking visitors going to the theatre in Paris will offer no end of delight. You can watch classical works of Molière, Racine, etc on a fairly regular basis at some of the city's most famous theaters such as La Comedie Francaise.
Founded in 1680 under Louis XIV, the 'French Comedy' is the gilded queen of French theaters in Paris. Its repertoire is usually based around the works of classic French playwrights, though in recent years they have introduced some contemporary and even, brace yourselves, non-French works.
The red velvet and gold-flecked Salle Richelieu is located right by the Palais-Royal. Buy tickets at the box office, by telephone, or online. If the theatre is sold out, turn up an hour before the performance and wait in line for cancellations.
However, lots of the theater in Paris is highly accessible even if you don't speak fluent French.
This is down to in part its dependence on the classics, and in part to its love of grand spectacle (otherwise known as physical humor). The comedy-oriented café-théâtres and the music-oriented cabarets recall the ambience of 1930s Paris.
It is sensible to make reservations 14 days in advance and most theaters are closed on Mondays and during July and August. Many theaters also offer tickets to students at discounted prices.
Below is a list of the most prominent venues in the city center but of course there are many more to choose from.
La Comédie Française
Place Collette, 1st. Metro: Palais Royal-Musée du Louvre (08 25 10 16 80). As well as the Salle Richelieu which is located right by the Palais-Royal, La Comédie Française manages the Studio-Théâtre, a black box inside the Carrousel du Louvre, and the Théâtre du Vieux Colombier.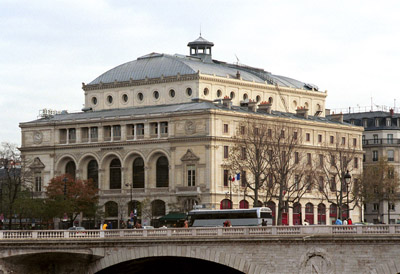 Théâtre de la Ville
2 Place du Châtelet, 4th. Metro: Chatelet. (01 42.74.22.77)
At its two sites, this and Théâtre des Abbesses, the 'City Theatre' has the most consistently interesting and inventive schedule in Paris.
Bouffes du Nord
37bis bd de la Chapelle, 10th. Metro: La Chapelle. (01 46.07.34.50)
Peter Brook's playground for more than 30 years, Théâtre des Bouffes du Nord is wonderfully atmospheric. Brook regularly delights with his quirky experimental productions in French and, sometimes, English, too.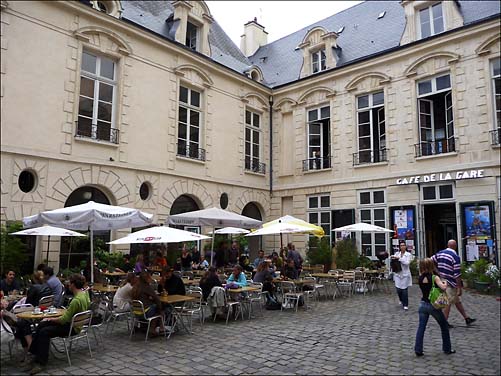 Café de la Gare
41 rue du Temple, 4th. Metro: Hotel de Ville. (01 42.78.52.51)
Here you can experience a particularly Parisian form of theater in all its glory, the café-théâtre. A mixture of satire and slapstick humor it is performed in a café salon.
Odéon Théâtre de l'Europe
1 Place de l'Odéon, 6th. Metro: Odéon. (01 44 85 40 00)
Odéon-Théâtre de l'Europe was once home to the La Comédie Française. Today, this always exciting venue focuses on pan-European theater, offering a variety of European-language productions in Paris. Considering that this is the mecca of Parisian theatre, the prices are stunningly reasonable.