Paris and culture are two words that you will often read next to each other. For some reason Paris has attracted hordes upon hordes of artists, writers, actors and musicians that have made this once small hamlet a cultural giant.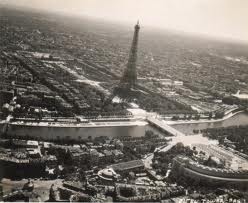 Why has it always seemed so appealing to creative refugees? Who knows? But the most important thing is that today we are left with a patchwork of eras, cultures and philosophies that all adds up to a fascinating city, culture in Paris is very particular. .
Trying to define what makes up culture in Paris is an impossible task. These days it is a mosaic of histories, ideals and cultures from all over the world that come together and make sense, well most of the time.
In this part of the guide we want to highlight and celebrate certain areas of Parisian culture that we think deserve your attention.
People
Parisians normally don't inspire many complimentary words. Unfriendly, arrogant, rude or cold are more words likely to be used to describe the people of this great city. However regardless of what you think of them, or whether you decide to believe the stereotype or not, there have also been a large amount of very gifted Parisians.
Over the centuries Parisian culture has produced some of the world's brightest minds in science, literature and art. It has been a refuge, a haven or an inspiration for even more minds.
In the People section of the Paris guide we celebrate some incredible people who have changed the face of the world using either scientific or literary talents.
Festivals
Contrary to the well-circulated stereotypes Parisians aren't all cold, snooty haters of English-speakers. In fact a lot of them are quite nice and they definitely know how to have a good time.
The festival calendar for Paris is full all year round with different events catering to tastes far and wide. There are music festivals galore, a good number of parades and lots of fireworks thrown in for good measure. Music is fundamental to Parisian culture.
To see if your trip to Paris coincides with some festival fun check out the following pages.
Fashion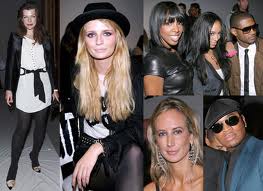 Since pretty much forever Paris has been the fashion capital of the world, and some would argue, it still is, furthermore fashion is an important part of culture in Paris.
Fashion as we know it today was invented in Paris (by the more-money-than-sense royalty) and it is Paris where the greatest developments in the industry have always taken place.
What is it about this city that makes it just so stylish? Paris just seems to breed creative genius.
Coco Chanel was one of the first to cotton on (if you should forgive the pun) to the idea that clothes could mean big money and since then there have been a steady flow of brilliant fashion designers and fashion icons that have come out of Paris.
To know more click on the Fashion Icons option.
To cement its place in the fashion hierarchy Paris holds a fashion week every year. The week in Paris draws the month long bi-annual fashion extravaganza to a close (after New York, London and Milan) but it is really just an excuse for really really glamorous parties.
Whatever the motivation Paris Fashion Week has become part of the city's identity. Read more about it.