When they think of France, most people think of food, and no ordinary food at that. France, and most notably Paris, has been at the top of the food chain for centuries when it comes to haute cuisine.
While other modern cities can now compete, there is something a bit special about dining haute cuisine in Paris (it is a French term after all!)
Paris is a city that is jammed packed with restaurants, lots of them demanding high prices but not all of them living up to the cost.
If you are going to splurge on a great meal then it is worth doing your homework so you are truly paying for something amazing.
There is no denying that the top restaurants in Paris are wildly expensive but if you are feeling a bit flush it is the perfect way to make a stay in the city truly unforgettable. Here are a few of the best: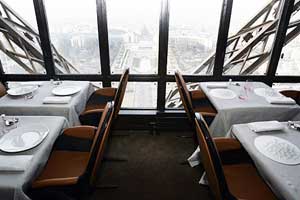 Il Vino Here food plays second fiddle to wine. You are presented with nothing more than a wine list. Each of 15 wines by the glass is matched with a surprise dish, or the chef can build a meal around the bottle of your choice. Genius. 7th arrondissement
Jules Vernes Perched up in the Eiffel Tower, Jules Vernes has been transformed by superchef Alain Ducasse. Expect French classics, combining all the grand ingredients you'd expect with light, modern textures and sauces. 7th arrondissement.
Stella Maris Trained by Robuchon and Troisgros, the chef turns out food that is resolutely French. Expensive but wonderful. 8th arrondissement.
La Tour d'Argent This Paris institution is regaining its polish after the death of the owner in 2005. The chef brings a brilliant creative touch to the kitchen. 5th arrondissement.
Le Meurice This is a masterclass in mouth-watering yet understated, contemporary cooking. ...Just blissfull. As might be expected from haute cuisine...jackets required for men. 1st arrondissement.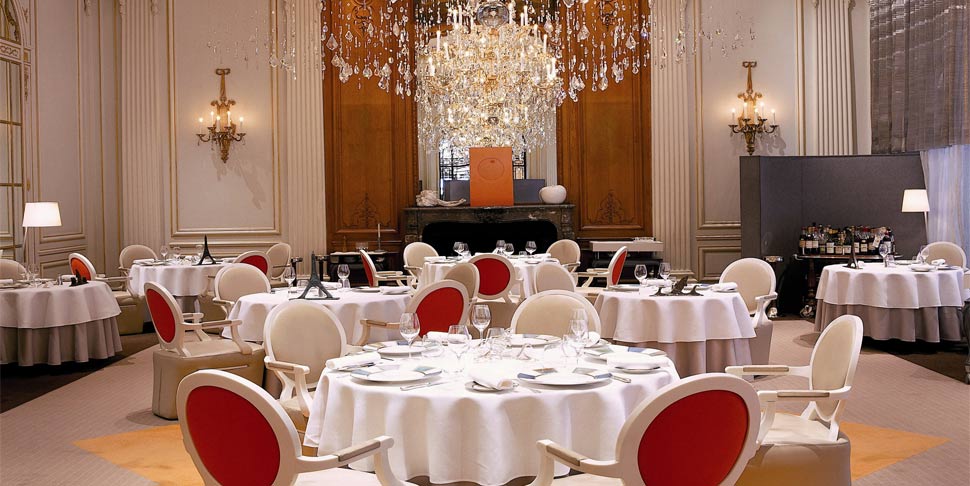 Alain Ducasse au Plaza Athénée This is probably the flashiest place in town for a blow out meal. The food is luxe enough to compete with the 1,000 crystals that gleam in the chandeliers. 8th arrondissement.
Dominique Bouchet The former chef of the Hotel Crillon now cooks here so you know it's good. The menu is refined French technique meets country-style cooking. 8th arrondissement.
Guy Savoy Come here for a perfectly measured haute cuisine experience, since Guy Savoy's several bistros have not lured him away from his kitchen. Best of all, the atmosphere is light and fun. 8th arrondissement.
Hélène Darroze Darroze is no longer cooking here but her bistro has maintained her sophisticated take on southwestern French food. 6th arrondissement.
Le Cinq At the city's most deluxe dining room you will find all the luxe products that you expect but treated with a light touch that draws on Aisan flavors. Truly sublime. 8th arrondissement.