The Parisian café culture is legendary and something that many other cities strive to imitate. It is perfectly acceptable to wile the morning or afternoon away, drinking, eating, arguing or reading.
Part of the joy of the the café in Paris is the unwritten rule of 'table rent' – once you've bought a drink, the table is yours for as long as you stay. Maybe that's why Parisian cafés have been popular with writers since time immemorial; Hemingway and Orwell were celebrated lingerers.
A café in Paris can be whatever you want it to be: they will serve cake and coffee if that's what you need or a beer and a snack if you prefer.
It is true that it won't be hard to find a satisfactory café in Paris, but if you are looking for something just a little bit special then check out the list below. Our favorites are a mixture of tea-rooms, lunch spots and drinking holes, so enjoy!
Angelina
Just steps from the Louvre, this place is special. The 'African' hot chocolate deserves awards, in fact so do most of the desserts. 1st arrondissement.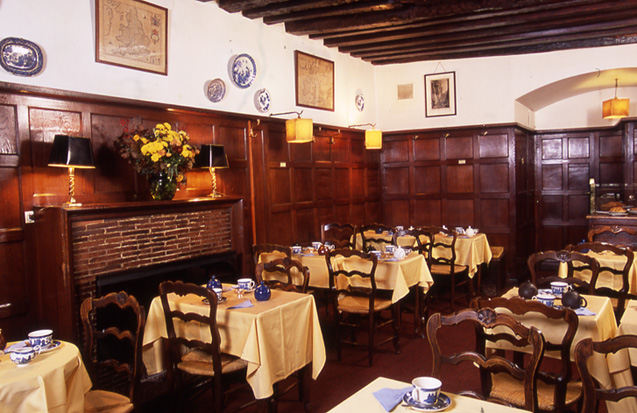 The Tea Caddy
Deliciously English, this tea room offers the perfect place to break for lunch or tea after a tour of nearby Notre Dame. 5th arrondissement.
Mamie Gateau
Situated in a hot shopping area, this is the perfect spot for lunch after exhausting the boutiques. Homemade quiches, tarts and salads keep the clientele happy. 6th arrondissement.
Café Marly
Frequented by a plethora of French starlets, this café serves classic French food in a stunning venue (the inner courtyard of the Louvre). 1st arrondissement.
Bread and Roses
This Anglo-influenced cafe is a delight of cakes, pastries and breads. They do savoury just as well as sweet so you can stay the whole day. 6th arrondissement.
Cantine Merci
Deep inside the city's latest concept store lurks the perfect spot for a quick and healthy lunch between bouts of shopping. Soups, salads and risottos to tickle your fancy. 3rd arrondissement.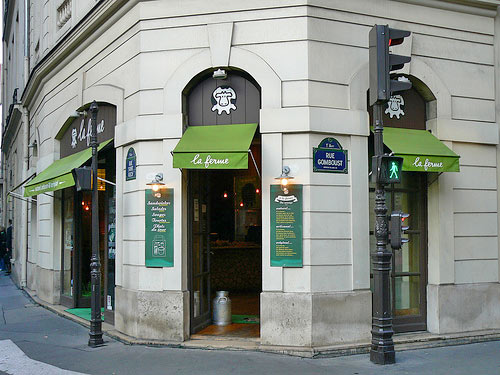 La Ferme Opéra
For a change, check out this bright, friendly, self-service spot near the Louvre that specializes in produce from the Ile-de-France region. Its fresh and organic and there's free wi-fi. 1st arrondissement.
Café Livres
This charming café with a terrace in the shade of the Tour Saint-Jacques has lines and lines of books surrounding patrons inside. This is about as central as it gets, so not cheap but just nice. 4th arrondissement.
La Conserverie
You will be seduced by the midnight blue interior, velvet sofas and yummy cocktails as you as you step in the door. Quirky selection of nibbles and live music too. 3rd arrondissement.
Chez Prune
This is an excellent lunch spot and one of the best places to spend an evening in Canal St-Martin. The simple formula of friendly atmosphere and good food works very well. 10th arrondissement.
Once you return home be sure to recommend your favorite café in Paris to friends and family for when they visit the city of lights and love!