Paris is within very comfortable distance of some of France's most interesting attractions; there are plenty of day trips from Paris to choose from.
Whether it's ancient castles, beautiful gardens, fascinating history or just fun for the kids that you're after, you will find something that tickles your fancy.
After all, Paris and its region are the most popular tourist destination in the world, with 45 million tourists who visit each year, the majority of whom are foreign visitors. It's not without good reason that all of these people choose Paris, so you rest assured there is plenty to do!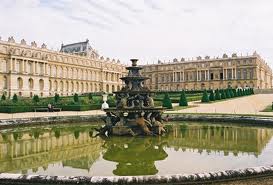 Versailles
Perhaps the most common day tripfrom Paris is a visit to the Château de Versailles. The ultimate symbol of opulence and a great insight into the French monarchy, Versailles is a feast for the eyes and the mind.
Definitely one to put at the top of the list and not just to see the palace, the gardens are pretty spectacular too.
Provins
Within easy reach of Paris to the southeast is the medieval town of Provins (named World Heritage site by UNESCO). For history-lovers, this pretty cobbled town has more than enough to amuse with its well-preserved architecture and interesting museums.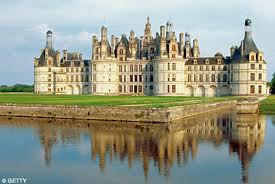 The Loire Valley
If castles and palaces are what you are looking for, nowhere is better than the Loire Valley. Another World Heritage Site, the Loire Valley has to be one of the most spectacular sights in France. With over 100 château nestling amongst the rolling hills, it feels like something out of a dream.
There is the perfect mix of history and aesthetics to keep everyone interested.
Giverny
For art-lovers, or those who just appreciate a beautiful garden, Claude Monet's house at Giverny is a must. The celebrated impressionist artist drew was much inspired by his house and gardens so the whole trip you will feel like you are walking around in one of his canvas's.
At any time of year, but especially in summer, the gardens are a delight to the senses.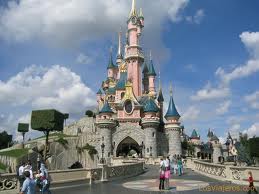 Disneyland Paris
Something else that delights the young, or just the young at heart, is Disneyland Paris. After a shaky start this mother of all theme parks has become one of Europe's biggest tourist attractions.
There are hotels on site if you want to stay but it is very easily reached from Paris in a day. With or without kids, Disneyland Paris is a great day out.
Normandy
From the light-hearted to the most solemn, the Normandy beaches that were involved in the D Day landings can also be reached as a day tripfrom Paris.
Bayeux, home to the famous tapestry, is the perfect base from which to visit the Caen Memorial or Omaha Beach and the American Cemetery. The museums are world-class and inevitably chilling. A visit here is very engaging.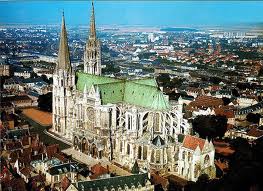 Chartres
The beautiful medieval town of Chartres needs little introduction thanks to its iconic cathedral. Founded by the Romans, Chartres has been attracting visitors since the late 9th century all because of a piece of cloth.
The supreme cathedral has housed the Sancta Camisa (the cloth the Virgin Mary wore when she gave birth to Christ) since it was donated in AD 875.
Even if a piece of cloth doesn't get you going, Chartres is charming and the cathedral is beyond magnificent - at only an hour from Paris you would be mad to miss it.
Auvers-Sur-Oise
Paris and the surrounding area have always attracted artists in their thousands and while most of them struggle on in obscurity, occasionally one of them makes it to the big time. This much is true for the little town of Auvers-sur-Oise that played host to the one and only Vincent van Gogh in his latter years.
A visit to this tranquil, pretty, riverside village is like playing Spot-The-van-Gogh-Masterpiece. Within a very easy distance of the French capital, Auvers-sur-Oise makes for a fascinating day tripfrom Paris. The father of modern art immortalized the fields, buildings and streets in his paintings and also chose this town as the place to end his life.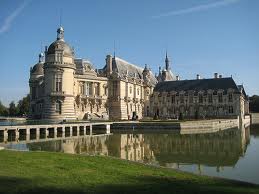 Chantilly
When they hear the word "chantilly" most people think of the sugary, whipped cream, but this culinary delight was in fact named after a real place and so was the delicate black lace that is made here. The town Chantilly is home to a gorgeously fanciful chateâu as well as a world-class museum, stunning gardens and the most extravagant horse stables you will ever see.
Sound tempting yet slightly strange? Perfect day trip fodder then.
All the day trips are easily accessible from Paris by train or car, and no further than 2 hours away. So you can be gone for the day and then back in time to sample the buzzing Parisian nightlife! Our list of day trips is by no means comprehensive (there are just so many places to visit!) but we have picked our favorites spots to tempt you.