Paris is one of those cities on most people's "to visit" list and quite rightly so. It's not really a question of why visit Paris, rather why would you not.
The city of love has its own je ne sais quoi whether you've been there once, one hundred times or as yet have only seen it in the movies. Either way, Paris has something which other cities don't. And it's not just that Paris has something special, it has a lot of special somethings and the city knows it.
Its inhabitants are proud to be Parisian and whilst they may not say it out loud, they know that they live in one of the most magical cities in the world. So why visit Paris? Here are five reasons to convince the skeptics.
You will eat like you have never eaten before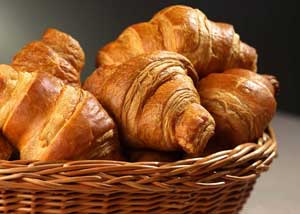 Does this reason even need explaining? For the French, food is not purely a necessity of life, it is a joy to be savored three times a day. Its cooking and its eating are integral to French everyday life. While internationally-famous chefs and their michelin-starred restaurants are a valued Parisian institution, you can still eat excellent cuisine, either classic or adventurous, without re mortgaging your house.
It really is possible to start the day with a warm, light, melt-in-the-mouth croissant accompanied by sweet, fruity jam and then washed down with real French coffee on the sun- kissed terrace of a cafe. From the lofty heights of haute cuisine in the Eiffel Tower to the humble croque monsieur in a traditional Parisian bistro to the cool international character of the 13th arrondissement, Paris is a city bursting with flavor.
This is a city where wine is not a luxury, its a necessity. Even if food were the only reason, you would still visit Paris.
You will fall in love with this real-world fantasy
French is called the language of love and Paris has long been hailed as the most romantic city on earth so even the most hardened hearts amongst us would struggle not to be charmed by this place. Adored by honeymooners and lovers (you only have to be up the Eiffel Tower at sunset to see it), Paris is built on romance.
And its not just romance of the physical kind, but of the architecture, the history, the boulevards and the parks. It's the romance of sitting in a cafe reading all afternoon, it's the romance of neighborhoods packed with impoverished writers or a shadowy jazz club open all night. Whether you visit Paris with a loved one or not, it is hard to ignore the romance of the city.
You will feel connected to people from 2,000 years ago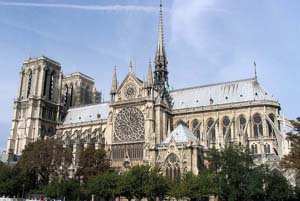 History - Paris is full of it. From the Romans and the Sun King to Napoleon and modern French presidents, each of France's rulers has left their imprint on Paris. You see it in the architecture of the city, in the museums and in the culture. You can start in Île de la Cité (the birthplace of Paris in 300 B.C) with the 12th century Notre Dame and then wander up Haussman's 19th century Champs-Elysees into the heart of modern, commercial Paris.
A day beginning in the medieval streets of the Latin Quarter can take in the 13th century Sorbonne and then progress into the bourgeoisie center of Paris, St-Germain-de-Prés, full of the ghosts of literary legends. The colorful history of Paris has made it the city it is today, full of beautiful architecture, breath-taking views and a diverse population.
You will see the finest art man can produce
There are many reasons to visit Paris but one of them has to be art. Thanks to its conscientious Kings and Presidents of old, Paris boasts a very impressive display of art, classical and modern. For some the Musée du Louvre warrants the title of greatest museum in the world - it doesn't get much more momentous than that.
When the enormous majesty of the Louvre is overwhelming, there is the Musée d'Orsay just across the river to offer an antidote with its wonderful collection of Impressionists.
The Centre Pompidou is a work of art, inside and out, and is only second in the world to New York's MoMA in the importance of its collection of modern art. Shocking and innovative in its conception, it is now a haven for art-lovers. If that isn't enough the Musée du Quai Branly (African and Asian art), Musée de l'Orangerie (lots of Monet) and the Musée Rodin (does what it says on the tin) should keep your arty side satisfied.
You will stop mistaking style for vanity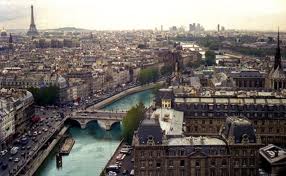 Another reason why many people visit Paris is that it's a city where style and beauty are worshipped like gods, shopping is nothing less than an art form. Almost everything in this city, from the world's most expensive dresses to kitchen appliances, is astoundingly stylish.
Parisians have a knack of looking elegant and chic in every occasion, whatever the weather, so it would be a crime when visiting Paris, this city of style, not to pick up a few hints and indulge slightly.
If it is high-end couture you seek Rue du Faubourg Saint-Honoré is your Mecca. Chloé and YSL rub shoulders with the likes of Versace, Lanvin and Gucci on this street of dreams. Boutiques and vintage stores selling one-of-a-kind creations can be found in the Marais to give that element of Parisian je ne sais quoi to your wardrobe.