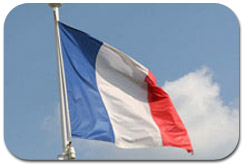 Lucky EU nationals don't need French visa to cavort all over Paris and the French soil..
Citizens of the US, Canadian, Australian, New Zealand or South African do not need a French visa for stays of up to three months but this three-month period begins upon entry into any of the countries that belong to the EU's freedom of movement zone.
If they are traveling to France from one of the countries in the Schengen agreement (most of the EU, but not Britain or Ireland), the visa from that country should be sufficient.
EU citizens may stay in France for as long as their passport is valid. For non-EU citizens who wish to stay for longer than three months, they must apply to the embassy or French consulate in their own country for a long-term visa.
Paris has so much to see and there is so much to do, we cannot say staying over three months would be a bad idea. But if you make that decision, don't forget to buy yourself a a long séjour (long-stay visa) at the nearest French consulate. You will encounter French bureaucracy all its best - all forms and fees must be presented in person on pain of death.
This French Visa, which is not unreasonably priced, will buy a year of living in France. You can also apply for what the French call a carte de séjour temporaire within eight days of their arrival in France.
Work Permit
European Union citizens can legally work in France. Here is what foreigners outside the EU must do, in strict order: First they obviously have to look for a job (not an easy task given France's 7.4% unemployment rate). Next you have to obtain a work permit before obtaining a visa de long séjour.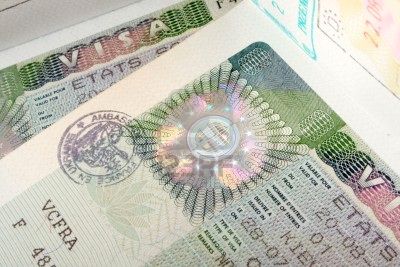 Now you can actually go to France and once there apply for a carte de séjour.
Travelers without EU citizenship face a particular challenge when searching for a job in France, for the simple reason that France has a very high unemployment rate and will not give a job to a foreigner if a citizen is qualified.
Since France is a member of the European Union, this task is slightly complicated: France gives first priority for jobs to French citizens, then to EU citizens, and then to the rest of the world.
And here's the kafkian catch 22: a company will say that you need the work permit before you are hired. You need to be hired to have a job permit. It's no wonder Paris was home to surrealism in the 1920s.
Therefore, you either have to prove that you are more qualified than anyone in Europe (an interesting task) or more realistically get a job with an international company that has offices in France and request a transfer.
Student Visa
Firstly, this advice only applies to people outside of the EU because the lucky EU citizens don't have to jump through any of these hoops to study in France. However long you plan to study abroad you will need a French student visa, issued by your local French consulate.
CampusFrance is the new system and most countries have now switched over. You will need to set up a CampusFrance account before you apply for a French student visa and bring proof of registration to the French consulate.
Bear in mind that you will need to produce a passport valid for the entire length of your French student visa when applying. Additionally you'll need proof of financial support and proof of the existence of a bank account which contains the money as well as and a letter of admission from your educational institution of choice.
Don't be fooled it may not sound that hard but be assured that this will take you a long time so submit your application at latest, two months before your departure date.