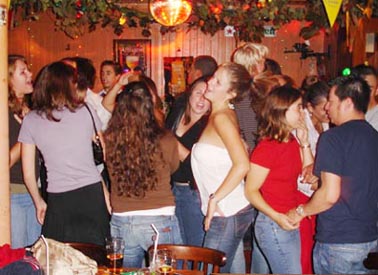 The problem is that with so many things to do in Paris, chances are you'll run out of time before you get to do it all!
From world class museums housing international treasures and unmissable, iconic monuments to delicious French cuisine and an achingly cool nightlife, Paris has it all. Whether you're a history buff, a shopaholic, a night owl, a foodie or all of the above there really is a side of Paris to suit your every taste. So we're here to show you where's best to go.
Go shopping in the best boutiques in the world. Lay in one of Paris's many grassy parks and enjoy a picnic lunch. Do your best to decipher the art in one of the museums. Head to an afternoon performance of a classic French play or movie.
Treat your palate to the best food you will ever eat in one of Paris's restaurants. Spend the night - and we mean ALL night - bouncing around Paris's nightlife scene, sipping cocktails and dancing it up in venues of all styles and crowds. Then go to bed and get ready for day two!
We realize that it would be impossible to visit all that the city has to offer so in the Out and About section of our guide we have handpicked the best museums, monuments, boutiques, markets, restaurants, bars and nightclubs just for you, so you can choose what things to do in Paris.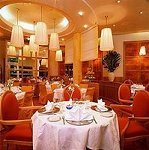 Restaurants
We know it's always hard to pick a restaurant, so we've done the leg work for you in our Restaurants guide. You can choose according to price or type of food, whatever tickles your fancy. You will be spoilt for choice by restaurants in Paris but in order to get the most out of your stay food-wise we have made some suggestions.
Nightlife
Parisian's may have a tendency to be stressed out during the day, but you've got to see them at their best, which means sampling Paris's nightlife. From chilled out cafés where important issues of the day are discussed, to uber-trendy bars and pumping nightclubs, Paris comes alive at night.
Shopping
There is no better way to induct yourself into the Parisian physce than going shopping. It may be the world's best city for retail therapy but that doesn't mean that everything is horrendously expensive. If you're on a budget yet still want to indulge in the Parisians' favorite past-time we have picked out the best places or if money is no object we can point you in the right direction too!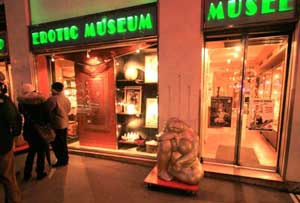 Museums & Art
Paris has been called a capital of culture so many times that you don't need us to say it again. However we will say that they're right, it's true.
Paris is the perfect city for an art-lover or even an art ignoramus as they could be no better place to learn to appreciate the world's masterpieces. There are museums and art galleries to suit every taste so at least one visit is obligatory.
Parks
One you've shopped 'til you've dropped or worn yourself out walking around museums, you'll need a place to relax, so why not check out on of Paris's beautiful parks? As well as being an ideal for relaxing after some serious sight-seeing, Paris's parks are a great place for checking out what the locals locals do to chill out.
From formal walled gardens to man-made hills and waterfalls, there are loads of parks to choose from so we've made it easier by picking our favorites.
Cinema
It was in Paris that the first film was screened in 1895 and the city has continued to take cinema seriously ever since. If it is the latest blockbusters you are after or some obscure 70s art house hit then odds are that you can find somewhere screening it in Paris.
There are also some rather special cinema experiences to be had in Paris (think ostentatious and chinese pagoda). Read on to know more.
Music & Theater
Paris isn't short on entertainment of any kind and music and theater are no exceptions. The biggest music acts in the world grace Paris's stadiums while the bars and clubs are full of the next big thing.
Theater in Paris goes back a long way (check out the history page if you are interested) and luckily today you don't have to be a fluent French-speaker to be able to appreciate it.
So, don't be confused about the things to do in Paris, choose your itinerary or improvise, but don't hesitate, dive in and discover the best of what Paris has to offer.