When in Rome, do as Romans do, when in Paris, shop like Parisians!
Paris is undeniably one of the top shopping destinations in the world, and while trends may come and go, the elegance of Paris is eternal. Nothing draws you into the true Paris spirit faster than a few hours of shopping.
Window-shopping is one the French's greatest past-times. Literally translated as lèche-vitrine meaning "licking the windows" you get the idea about how Parisians feel about this.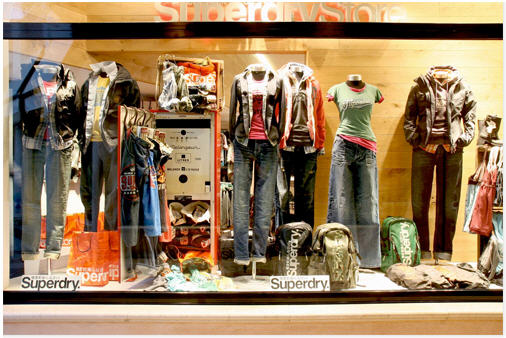 Not only is the city full to the brim with the best shops and boutiques but Parisians themselves have an uncanny knack of being unfailingly stylish. So what better to do, when in a fashion capital, than to take a leaf out of the locals' book and shop!
Despite being well known for its designers, Paris has a big range of affordable shopping destinations, below a guide to some of the best shopping in Paris.
Department Stores
Boulevard Haussmann in the 8th arrondissement is a great place to start as it is home to the best known of Parisian shopping institutions, Galeries Lafayette. This iconic store was opened in 1893 and it's definitely worth a look, if not for the shopping then for the incredible architecture.
Crowning the world's largest perfumery is the enormous glittering atrium which culminates in a Belle Époque stained-glass dome that will make you stand and stare for a few minutes.
It is the icing on the cake of a store that is full of bright, shiny, pretty things from the latest fashions to herbed goat cheese and Iranian caviar.
Further along Boulevard Haussmann you'll come across Au Printemps, another achingly fashionable Parisian department store. With a varied price range so even the budget traveler is satisfied, the store has something for everyone from women's fashion to household goods. So there you have a few key places to make shopping in Paris an entirely new experience.
Affordable Shopping
. As for what to buy, the sky's the limit in terms of choices. However, this may not be case with your funds. Shopping in Paris does not have to be tortuously expensive. Check out our Affordable Shopping pages for hints and tips on where to get the last remaining bargains in Paris.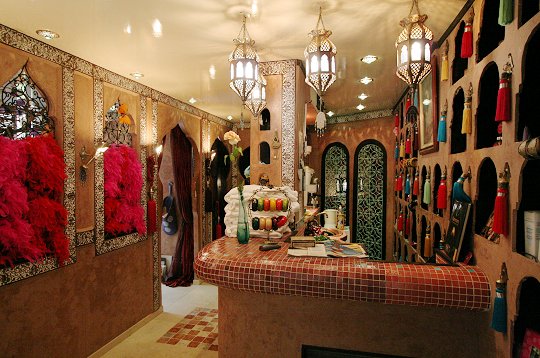 Designer Shopping
And if you do decide to indulge, what better place to make that once-in-a-lifetime extravagance? When you return home with a suitcase full of goodies and friends ask where you got that to-die-for dress, you can nonchalantly say, "This old thing? Oh... I bought it in Paris."
Luxury shopping is not hard to find in this city, but we´ve written all about it anyway (because it was fun) on the Designer Shopping pages of the guide.
Markets in Paris
But there is another type of shopping in Paris. If flea markets are more your style, never fear, you are in for a treat with the Parisian markets. Check out the pages for more information and be prepared to do some rummaging!
Souvenir Shopping
If you're not bothered about the serious shopping and just want to pick up a mini Tour Eiffel or beret that will remind you of Paris forever, Monmartre's Place du Tertre is full of souvenirs. Alternatively under the Eiffel Tower is perfect for finding…that's right, a mini Eiffel Tower.
And don't forget that no trip to Paris would be complete without a visit to Guerlain, Paris's most famous parfumerie. This Parisian institution boats one of the most beautiful shops in the city, which dates from 1912.
Shimmering and glittering, it harks back to the golden days of the Champs-Elysées and is the perfect place to splash out on some perfume and make yourself feel like a million dollars.