By and large the houses, or perhaps more appropriately mansions, that house museums were once either home to a rich art-enthusiast or an artist (or writer) themselves.
House museums can often be home to an impressive, and world-class, collection while still maintaining an intimate, relaxed atmosphere that is lost in bigger museums such as the Louvre, or the Musée d'Orsay.
In the list below we feature the houses of two of the greatest writers in the French language, Victor Hugo and Honoré de Balzac, as well as once-private mansions that have now opened their doors to the public.
If you are an art or architecture-lover, don't like big crowds of tourists or are even just keen to have a poke around some amazing maisons, the house museums below are for you.
Maison de Victor Hugo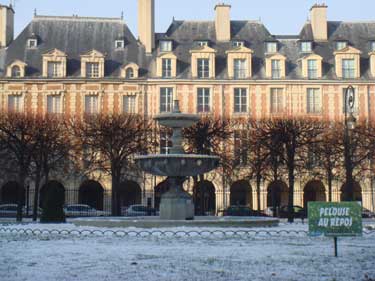 Dedicated to the father of the French Romantics and now in the house where he lived for over 10 years, the house museum possesses all the Hugo memorabilia you could ever want.
For fans of Hugo's writing the house may hold particular importance as he wrote some of his major works here: Marie Tudor, Ruy Blas, Les Burgraves, Les Chants du crépuscule, Les Voix intérieures, a large part of Les Misérables, and was visited by Lamartine, Vigny, Dumas and Gautier.
Upstairs Hugo reveals his passion for interior design in the chambre chinoise and there is a recreation of the room where he died. Of particular note are the stunning carved wooden panels that Hugo designed himself for his mistress, Juliette Drouet.
His romantic side is also displayed with the intertwined Vs and Js. (Hint: Look for the angel's trumpet in the left corner.) (6 pl. des Vosges, 4th. Metro: St-Paul).
Maison de Balzac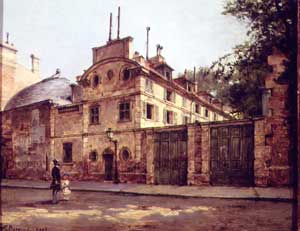 Honoré de Balzac had money troubles all his life, and under the pseudonym of M. de Breugnol, he lurked in this now house museum hiding from the tax man for 3 years.
In this hideout, he wrote a large part of La Comédie Humaine, and many other famous works.
You can still feel his presence in his study and pay homage to his favorite coffeepot — it is said that he wrote and edited for 17 hours a day so his working hours were fueled by his tremendous consumption of the "black ink."(47 rue Raynouard, 16th. Metro: Passy).
Musée Cognacq-Jay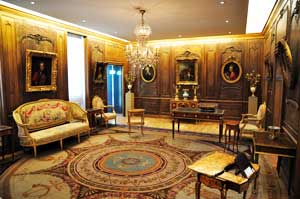 Ernest Cognacq left the majority of his wealth to the city of Paris to form the Musée Cognacq-Jay. The outstanding collection exhibits on artists such as Watteau and Fragonard as well as a smattering of English, Dutch and Flemish names.
Keep an eye out for some of the lovely detail such as the tiny enamel portraits, sewing cases and perfume bottles.(8 rue Elzévir, 3rd. Metro: St-Paul).