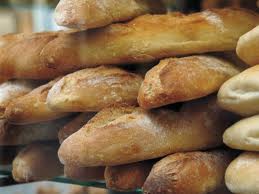 Crème brulee. Merlot. Chocolate crepes. Escargot. Sound familiar? If it doesn't it's probably a good idea to get acquainted with them before eating in Paris, otherwise you might get something you didn't bargain for (snails, for example).
There is no better place to gain weight than Paris, which hosts some of the best restaurants France has to offer.
When arriving in a new country, it is important, not just to know what to choose on a menu, but what the eating customs are.
Eating in Paris is not exactly cheap, specially if you're thinking in terms of restaurants. Though French food is generally associated with white tablecloths and steep prices, an appreciation of fine dining is evident throughout Parisian society, right down to its chaotic street markets; it's both cheaper and more convenient to buy a loaf of baguette and a roll of brie than a microwave dinner.
The Parisians take food seriously which means they never rush a meal and eating in Paris is a big deal.
Even in this big city, which is an important economic center, Parisian businessmen will regularly take two hours for lunch and wash their 3 course meal down with a few glasses of wine.
Between midday and 2 pm is lunchtime, and in the smaller towns outside of Paris you will find that a lot of shops and businesses close down for these two hours. Dinner is usually eaten between 7pm and 10.30pm. Here's a small guide about eating in Paris.
Breakfast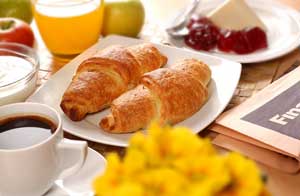 Le Petit Déjeuner
Many French people skip breakfast entirely, especially the Parisians.
If eaten, it is typically something very light, for example a croissant and a cup of coffee or a few tartines which means slices of bread with jam (jelly).
Pastries in Paris are an art form so besides the traditional croissant try a pain au raisin (a spiral with custard-like filling and raisins) or a pain au chocolat (a croissant with chocolate in the middle).
Lunch
Le Déjeuner
Always eaten between midday and 2pm, for lots of French people lunch is the most important meal of the day. Sadly in Paris it is becoming less leisurely as even the stubborn Parisians adjusted to busy, globalized world.
Keep your eye out for prix fixe menus offering 3 courses for a very reasonable price a lunchtime.
An average lunchtime dish might be a salad, a quiche or a croque-monsieur.
Alcohol is often drunk at lunchtime but never to excess. It's there to compliment the food, not drown it out.
Dinner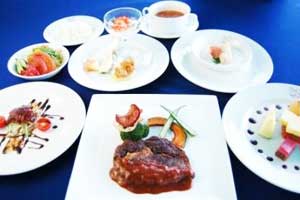 Le Dîner
A traditional French dinner consists of five courses: hors d'oeuvre, soup, a main course, salad, cheese, and dessert, each paired with a wine. Apart from the very best restaurants, most places just stick to three courses.
Dinner is usually eaten at the earliest 7.00pm and latest 10.30pm.
The latest you can walk into a restaurant is usually about 10pm although once there you can stay for hours.
Keep a look out for classic French dishes such as cassoulet, a meat stew, or coq au vin, wine-cooked chicken.
By law, restaurants must have a prix-fixe menu, so if they aren't showing you one, do not hesitate to inquire.
Cheese often replaces dessert after dinner, so don't forget to leave space!
Eating in Paris should be a whole experience, we recommend you to taste as many different specialties as you can, and don't worry, there's places to fit all sorts of budgets if you look outside of the main arrondissements.