If the monuments and museums of Paris are leaving you cold, then turn your attention to one of the city's other attractions: chocolate. In a city that is one of the culinary capitals of the world, it is only natural that the Parisians take chocolate very seriously.
Chocolate is in no short supply these days, not like it once was, but in Paris you can rediscover quality chocolate and the incredible flavors it can produce.
Below we have listed some of the best chocolatiers in Paris, who are all renowned for their excellence and originality. Leave the bar-crawls behind and be prepared to go for a chocolate-crawl through Paris. It is said that French chocolate is among the best.
The Origins of the Good Stuff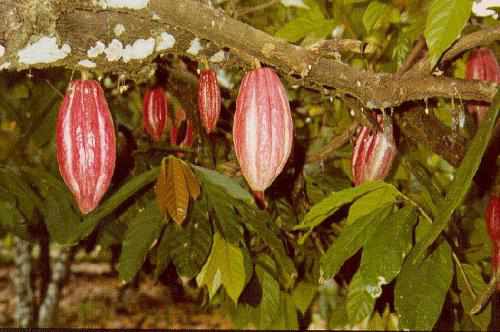 As you embark on a chocolate tour of Paris, spare a thought for the poor souls who went through life oblivious to the existence of the good stuff. Chocolate didn't make an appearance in the western world until Columbus returned from America bringing with him cocoa from the Aztecs and Mayas. King Ferdinand and Queen Isabella were stumped and had no idea what to do with the beans.
Spanish explorer, Hernando Cortez solved the mystery when he observed the Mexican Emperor Montezuma drinking his 'chocolatl' (meaning 'bitter water'). In 1528 Cortez arrived back in Spain with the cocoa bean, the Viagra of the day, and the chocolate craze began.
A Royal Luxury
Soon chocolate had become the Royal's favorite luxury. A condition of Anne of Austria marriage to Louis XIII of France in 1615 was that her own chocolate supply came with her from Spain.
Ironically the French, who now make some of the best chocolate in the world, were initially suspicious of this new substance and considered chocolate a poisonous substance. By Marie-Antoinette's time this fear had clearly abated as she had her own personal chocolatiers in Paris and was being prescribed chocolate for all sorts of medicinal purposes.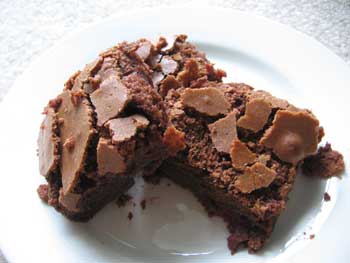 Then was born chocolate as we know it today - little blocks, milk, dark and white, of pure goodness.
It was a Frenchman that opened the world's first chocolate house in London, strange I know, in 1657. The world soon realized what a great idea this was and so by the 18th century chocolate houses had become pretty common in Paris.
This chocolate-culture is still going strong in the city today, so why not just indulge a little (or a lot) during your stay in Paris? Come on, it is French chocolate after all.
Jean-Paul Hévin It doesn't really get more chocolate A-list than Monsieur Hévin. It is said he is the one of the best chocolatiers in Paris. His boutiques are in the most exclusive part of town rue Saint-Honoré and he even designed the chocolate rabbit which starred alongside Johnny Depp and Juliette Binoche in the film sensation that was Chocolat. His award-winning chocolates are to die for: choose from soft, sweet centers such as honey or raspberry or the most adventurous asian-inspired range spiced with ginger, nutmeg and cinnamon. The Saint-Honoré boutique has a Salon du Thé on the second floor which caters well for savory taste buds as well as sweet. The décor is probably worth a look just on its own.
Pierre Hermé If you know your French chocolate and pastries, this man will need no introduction. As the Paris's, and probably the world's, most renowned patissier, you can be sure that you will get something special when you go to Hermé's. The seasonal collections have slightly naughty names such as "Fetish" and "Emotion" that seems to make the chocolate taste even better. While the pastries may be slightly more hit and miss (but only very slightly) you can always rely on Hermé chocolate to be something momentous.
La Maison du Chocolat While these boutiques might be more of a familiar sight these days, especially when it comes to Chocolatiers in Paris, don't be fooled into thinking they are the Starbucks of the chocolate world. La Maison du Chocolat, while being more commercial, still remains French chocolate's gold standard. If you have ever found yourself standing open-mouthed in front of their macarons you will know what I'm talking about. It is like a rainbow of dreams. The chocolates are filled with some of the best ganache you will ever taste and, other than the rainbowy macarons, there are rows and rows of delicious pastries to try.
Jacques Genin This elegant Oberkampf boutique-café looks good enough to eat, never mind the goodies that it is selling. Everything thing is classic and pared down to the essentials so that you can't help but taste the quality of the workmanship. The velvety ganaches are made of seasonal ingredients and the mille feuille was voted the best in Paris (no mean achievement). Perhaps the best part is that everything is made on the premises so it has a wonderful authentic feel to it all. Don't forget to try heavenly hot chocolate. Only one problem - nothing else will ever taste quite so good.
So, get prepared to eat the best French chocolate you have tasted.