Yves Saint Laurent is widely considered as the last of the great French couturiers.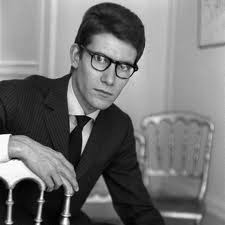 His designs dominated the catwalks of the 1960s and 1970s, translating the desires of the ordinary woman into the most elegant of clothing.
In the 1950s when defined waists were all the rage he dressed women in triangular trapeze shapes.
When all the world was hailing the advent of the mini-skirt he clothed women in blazers, pin-striped trouser suits and smoking jackets. In the hands of Yves Saint Laurent the workaday parka, the trench coat and the pea coat were not practical items but haute couture.
He always did it first, and he always did it with style.
The Maverick
Before Lacroix and Galliano he was using the theatrical in his shows and long before Gaultier, Saint Laurent was drawing from tribal influences in his work. He was pioneered the ready-to-wear collection. Just as well, he was the first designer advertise his own perfume (in a photograph in the nude no less).
Despite his seeming innovation, Saint Laurent's designs became classics, spanning ages and trends.
Just about the only garment he did not invent was blue jeans, an oversight he always regretted. However, despite commanding the affection of the French people and the fashion world in a way that no other designer could, Yves Saint Laurent's life was not as charmed as it appeared.
From Algeria to Paris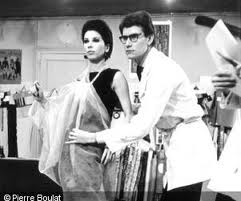 Yves Henri Donat Matthieu Saint Laurent was born in Oran, in what was then French Algeria, on August 1 1936 to well-off, sociable parents. Despite a solid family background Saint Laurent had trouble at school for his obviously homosexual proclivity.
By the age of 13 he was already working with the local dressmaker, running up designs for his mother and sister. He visited Paris for the first time when he was 17 when his mother had managed to get Yves Saint Laurent a meeting with the editor of French Vogue.
Saint Laurent impressed the fashion heavy-weight so the following year he moved to Paris and enrolled at the Chambre Syndicale de la Couture. He continued to excel and soon won first prize in a competition for a design for a cocktail dress. This talented young boy caught the interest of Christian Dior and so Yves Saint Laurent was whisked away in 1955 to work for the most prestigious name in fashion.
Just two years later Dior passed away and Saint Laurent was named his successor at only 21 years old.
His first collection in 1958 was greeted with open arms by the fashion world. Yves Saint Laurent had gotten rid of Dior's traditional corsets and exchanged them for trapeze dresses that swung freely from the shoulders.
The Army
His subsequent collection, in 1959, was not so adored by the critics - despite the fact that Yves Saint Laurent was predicting Sixties street chic with his collection of thigh-high boots and motorcycle jackets. The world lost confidence in the young designer, as did Dior executives.
It is said that in 1961 the owner of Dior, Marcel Boussac arranged for Saint Laurent to be conscripted into the army because he hated his designs so much. Within 20 days Saint Laurent had a nervous breakdown.
He was nursed back to health by his lover, journalist Pierre Bergé and when Dior refused to take Yves Saint Laurent back, it was Bergé who saved him once again. After suing Dior for breach of contract, Bergé set Saint Laurent up with his own fashion house.
King of the World
Six years later, Saint Laurent found himself the king of the fashion world.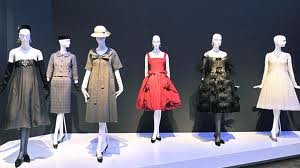 The Spring Collection of 1967 introduced Le Smoking tailored tuxedo jacket which is potentially his best known design. But the pressure was starting to prove too much.
"So they crowned me king" he remarked in 1968. "Look what happened to the other kings of France."
Throughout the 1970s and 1980s Saint Laurent continued to design clothes that received great acclaim from the critics and the public alike but he was turning increasingly to alcohol and drugs to ease the pressure of designing four collections a year.
An Icon
He reached iconic status in 1985 when he became the first designer to have a retrospective dedicated to his work in his own lifetime and he was appointed Chevalier de la Légion d'honneur.
Despite all this success, Saint Laurent's demons still plagued him and he spent more and more time in his house in Marrakech.
During the 1980s Saint Laurent lived almost completely in isolation, only emerging in public to take a bow at the end of his bi-annual haute couture shows, and sometimes not even then.
There were rumors of drugs, drink and disease; sometimes he appeared so disorientated and unstable on the catwalk that he had to be supported by the models. Bergé, still his faithful friend and president of YSL, had to state publicly that Saint Laurent was not suffering from Aids.
The Beginning of the End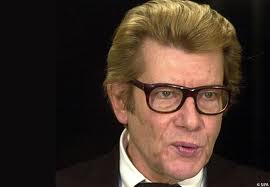 The mid 1990s saw Yves Saint Laurent return from seclusion and in 1994 YSL was sold to Elf Sanofi earning Saint Laurent at least $40 million. He started to scale back his involvement with the designs and in January 2002 Saint Laurent staged his last ever show in the Centre Pompidou.
It was an event of national significance for the French and some 2000 guests, some who were rumored to have paid obscene amounts for tickets on the black market, descended on the show to see more than 350 classic pieces from the YSL label, as well as 40 new gowns.
Yves Saint Laurent spent his final years in his beloved Marrakech and died on 1st June 2008 of brain cancer at his residence in Paris.