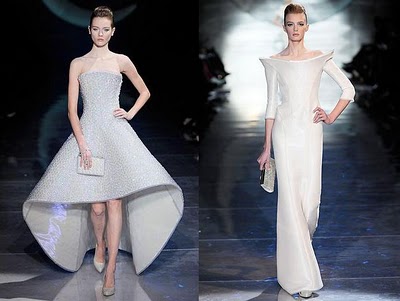 Luxury shopping in Paris is not hard. In fact, luxury shopping is actually hard to avoid in Paris.
The infamous Parisian "attitude" comes into its own in the world of high-end shopping. Parisians are a proud bunch, and they a good demeanor and propriety. Look good; dress to make an impression.
The Paris Golden Triangle
France's home grown fashion talent such as Christian Dior, Lacoste, Yves Saint Laurent and Jean-Paul Gaultier have their flagship boutiques in what's known as the Paris "golden triangle" in the 8th arrondissement -- avenue des Champs-Elysées, avenue Montaigne and rue François 1er along rue du Faubourg St-Honoré, the best place for luxury shopping in Paris.
The Champs Éylsées would be the first side of the Parisgolden triangle and it boasts an impressive line-up of designer boutiques. Marni, with its fantastic take on boho-chic, and the fabulously feminine Nina Ricci are just two of the elite group.
A near-neighbor is Jimmy Choo, the glamorous shoe brand made famous by Sex in the City.
Phoebe Philo's era at Celine has continued the reinvention of the label that Michael Kors started in the 1990s. The Champs Élysées store is home to the focused, streamlined and ultra-flattering designs scream luxury without being brash.
Also in the Parisgolden triangle you can find Hermès, since 1837 the only place to go for a silk scarf, the flagship store of Louis Vuitton, who needs no introduction and Christian Lacroix, a master of the theatrical in fashion.
And what says more luxury shopping in Paris than Christian Louboutin? His shoes have graced so many red carpets and in fact have crimson soles to match. There is a Christian Louboutin boutique just off rue du Faubourg St-Honoré and is joined nearby by two labels that teach French chic to the rest of the world: Paul & Joe and Agnès b. These two young, luxe brands embody the quintessential French approach to easy but stylish dressing. Think luxe separates paired with on-trend blouses and jackets.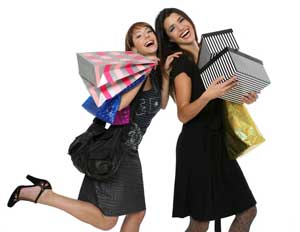 Akin to a pilgrimage for most fashion lovers, a visit to legendary French label Chanel's boutique on rue Cambon is a must for those in search of designer fashion. A brand created by the iconic Coco Chanel in 1909, Chanel is still an emblem of luxury shopping in Paris and design.
While not French by origin, the Balenciaga house has been one of the major forces of fashion in Paris since its opening in August 1937. The premises, at 10 avenue George V, is the same original founding boutique and so of historical significance to fashion lovers.
Other non-French fashion players include Marc Jacobs -- darling of American style and owner of a boutique in the Galerie de Montpensier.
He is joined by another international label, Stella McCartney (Galerie de Valois), who has become a firm favorite with the fashion pack since the creation of the label in 2001.
Vintage
If you're after vintage but with a difference Didier Ludot, 20 & 24 Galerie de Montpensier, is the destination for you.
Since 1975 this genius of a collector has been selling the crème de la crème of vintage couture. Here, no matter what the age, everything is in mint condition, and with a price tag to match.