Despite being famed for its haute couture and cutting edge fashion, Parisian style doesn't always have to come with a hefty price tag.
For the visitor in the know, there are plenty of little gems to be found to impress friends back home, it's budget shopping in Paris is possible.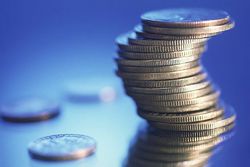 Perhaps the most simple of things to remember is to try and target the sales which, in France, take place in January and July.
The cheapest department store in the city is one located in the 3rd arrondissement on Rue du Temple, not far from the Centre Pompidou. It is called Tati and its slogan is les plus bas prix (the lowest prices). This has drawn a crowd for more than half a century. So be prepared to fight trendy Parisians for the best bargains hidden amongst the clutter.
Budget shopping in Paris can be done at different locations. Now if you really want to up the stakes and find discounted clothing that beats the rest, Les Magasins Sympa Grande Marques can be your only destination. This chain of stores sells cut-price clothing from labels such as Kookai, Etam, Naf-Naf and others
As always in discount clothing stores, the décor and general shopping experience leave something to be desired, but if you're prepared to wade through the mountains of clothes, a bargain awaits you.
If you are looking for easy access to a plethora of chain stores Forum Les Halles is your best bet. Beneath the bones of Les Halles, one of Paris's storied historical sights which used to be a food market, is a giant of a shopping mall. It houses 200 boutiques (plus three movie theaters), with selections ranging from the Gap and H&M, to Franck Provost.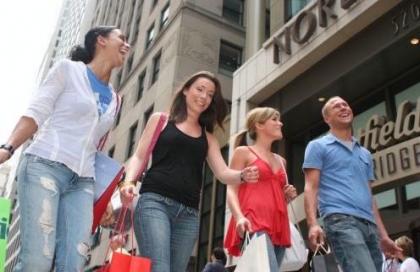 Le Bon Marché is the the only department store located on the Left Bank (7th arrrondissement), like it's name would suggest (it means "the good deal" in French) this store has even better prices than its competitors.
Once again, you'll find everything from high-end items (with prices to match) to some affordable items. There is also a great roof garden with adjoining food hall, which makes it a lovely place to take in lunch after some shopping.
Vintage
But budget shopping in Paris does not necessarily mean fighting with Parisians for the last bargain. For good vintage buys at very attractive prices Aspasie & Mathieu in the Latin Quarter is a great place to go. Think accessories like ladies hats, gentlemen's pocket watches, walking canes and you won't be disappointed.
The Marais has a wealth of good vintage stores that won't break the bank. On the district's busiest streets you will find Free 'P' Star - enter as Plain Jane and leave a star. From the '80s or '90s, that is. Wide selection of vintage dresses, velvet blazers, boots, and military-style jackets that will definitely make you stand out from the crowd.
Also in the Marais, Coiffeur Vintage brings in the type of people who are just as willing to battle a crowd in the name of a good bargain. It is such good quality vintage clothing at such reasonable prices that nothing says in the store for very long. On falafel alley aka Rue des Rosier.