Instead of living out of a suitcase in a hotel room, renting out an apartment in Paris for the duration of your stay is becoming more and more common.
Settle right into an apartment equipped with a washing machine, a kitchen that you can stock as you wish and all the comforts of a home away from home.
Plus, you can save money by stocking up at the supermarket and eating in once in awhile!
Before choosing an area of the city in which to rent an apartment in Paris, check out our city guide to get to know the different neighborhoods.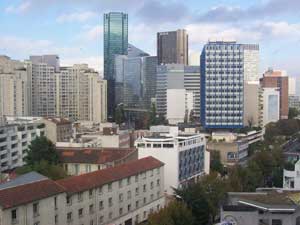 Anyone planning on staying in Paris for an extended period of time might find that renting an apartment is the most cost effective option. As well as the actual rent monies, prospective tenants are usually required to pay a security deposit which tends to be 1 month's rent.
Utilities (such as wireless internet, heat, and electricity) are rarely included in the rent so are an extra cost each month.
Landlords are prone to demanding proof of income and a co-signer before agreeing to rent you a place so come prepared.
Be aware that you will also be charged an agency fee if you find an apartment through an online agency. The amount can range from 30-75% of one month's rent.
Where to live?
Choosing a neighborhood in Paris can be a complicated decision but it need not be so. Do you want to live in the hip Bastille area, the chic Marais quarter, historical St-Michel, or perhaps the more residential but adorable Butte-Aux-Cailles?
As a general rule, the closer you get to the city center, the more you'll be paying. For a more in-depth take on the Paris neighborhoods, see our city guide.
The 9th, 12th, 16th and 17th are residential neighborhoods so a good place to start your search.