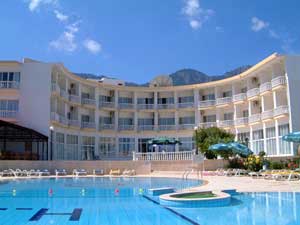 Finding good accommodation in Paris on a smaller budget can sometimes be a bit of a challenge.
So that is why we have compiled this list to help you out! It is by no means comprehensive of all the cheap hotels in Paris but we have tried to target.
Centrally located hotels or hostels that don't cost an arm and a leg are hard to come by but they do exist if you do a bit of research.
As well as the areas mentioned below, the Opéra district offers a good compromise between price and location as does the area around Gare du Nord.
The Latin Quarter
The student-centric Latin Quarter may not be as reasonably priced as it used to be due to its seriously central location, but it is still possible to find a cheap hotel in Paris. It is not known for its budget-friendly options but if you do enough research you don't have to pay a fortune.
The Latin Quarter is known for its youthful, energetic atmosphere and great nightlife, so its the perfect place to spend a fun weekend in Paris, but maybe not if you're looking for peace and quiet. BVJ Paris (Rue des Bernardins) and the Young & Happy Hostel (Rue Mouffetard) are safe and lively options and you can get a dorm bed without stretching the budget.
Also in the Latin Quarter is the popular Hôtel Familia (rue des Ecoles) which is great value for money. The service very friendly but the road outside can get noisy.
The Hotel Des Argonauts (rue de la Huchette) is also charges very reasonable prices, especially considering its location on one of Paris's main thoroughfares.
The Marais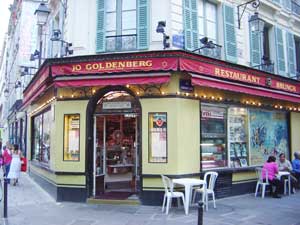 But there is another district where it is possible to find cheap hotels in Paris. Many basic rooms in Le Marais are done up in style, situated in the center of Parisian action and so won't break the bank. It is a good place to look for the middle ground - comfortable hotels that won't break your travel budget.
You get a reasonable double room in a basic yet comfortable hotel for the lower ranges or if you prefer a hostel, there are plenty to be found in the area.
Hotels such as Hotel de la Bastille (Rue de la Roquette) or Hotel Bastille de Launay (Rue Amelot) are nearer Bastille metro station but within a few hundred meters of Places des Vosges in the Marais. They are very adequate and very reasonably priced for the location.
MIJE (Rue de Fourcy) in the Marais probably offers one of the most attractive hostel sleeps in Paris. The biggest dorms are eight bed and each one has its own shower and basin.
Unbeatable location
At the Hôtel Jeanne d'Arc (rue de Jarente) you certainly get your money's worth due to both the unbeatable location and well maintained rooms. Ideally located to discover the charms of the area, the hotels prices are very reasonable.
If you want to be right in the center of historical Paris, it doesn't get much better than Hotel de la Place des Vosges (rue de Birague). This small, historic hotel has quaint rooms that are jam packed with lots of charm and all, as cheap hotels in Paris go, these presents one of the best price-quality relationships. .
Montmartre
Hôtel Utrillo (rue Aristide-Bruant) is a very likeable hotel is on a quiet side street at the foot of Montmartre. It feels family-run and is a great price for the location. Nearby is Hôtel Eldorado (rue des Dames) which is a bit of a hipster hang out.
The price is affordable but it is a bit further out from the center.
East of the Center
If you venture east of the city centre into the 12th and 20th arrondissements there is a whole new world of trendy yet budget-friendly hotels. Le Quartier Bercy Square (Boulevard de Reuilly) is a boutique hotel that offers Parisian style with a hefty price-tag.
Also in the 12th Le Pavillon Bastille (Rue de Lyon) offers smaller rooms but is perfectly located in between the Bastille Opera and the Gare de Lyon.
Moving further east into Philippe Starck's latest design commission Mama Shelter (Rue de Bagnolet) is something a bit special with its young-at-heart decor. Prices are affordable if you book online and at the right time.
So now you know, it's possible to find cheap hotels in Paris that are not infested by fleas or something worse. It does take a bit longer to look for. The further you get away from the center of Paris, the less pricey rooms are likely to get, so, if you don't mind having your sleeping place far from all the action, you'll find great prices.