The bars in Paris are lively and varied. You will be able to find a watering-hole wherever you are in the city but there are certain areas that will offer more choice than others. There are plenty of Irish pubs and the normal big city chains but if you look a little harder you will find some real esprit parisien.
Rue de Oberkampf is a sure fire winner in the search for good bars in Paris and the best thing to do is explore the streets surrounding it to find the latest "in" bar.
Whether you're gay or not, the Marais has got a quirky selection of bars that you don't want to miss out on. Bastille is great if you are looking for a young, studenty vibe or Montparnasse if the prestige of its literary cafes are what you are after.
Below we have chosen a few bars in Paris that we think everyone should know about: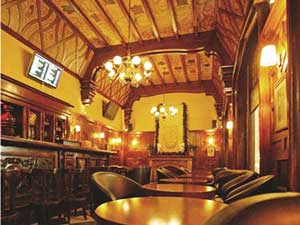 Footsie
Known as FTSE, its prices changes according to demand, imitating the activity in the London Stock Exchange. Some drinks will be more pricey or cheaper at different times. Attracts a good crowd and the good news it opens 'til 4am Fri & Sat (2nd arrondissement).
Hemingway Bar
In the Ritz hotel, this epic bar is as damn cool as its namesake. Not cheap mind. 6.30pm – 2am (1st arrondissement).
On Cherche Encore
Relaxed and modern, it's famed for its good food and great price-quality relationship. Electro, house and funk in the evenings. 11am – 2am (11th arrondissement).
Sputnik
On one of Paris' coolest streets, a place to see and be seen. Students love it. 2pm - 2am (13th arrondissement).
Le 10
Local institution, beloved of students. Good place to just soak up Paris and the revolutionary spirit. 5.30pm – 2am (6th arrondissement).
De la Ville Café
This place is awesome, it has a considerable sized terrace, the bar is decorated with mosaics and its walls are grafitted and a stylish lounge. Come early on weekends if you want a seat. (10th arrondissement).
Hôtel Costes
Despite its many years, Hôtel Costes is just as glamorous as it was in the beginnings, and so is its loyal stylish clientele. Dress to kill and smile sweetly at the chilly hostess. (1st arrondissement).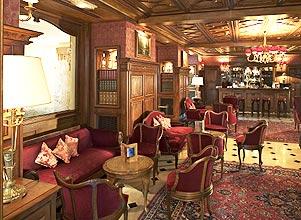 Regina's Bar Anglais
If you want an antidote to the sea of trendy French bars come here. Comfy leather armchairs and tasteful decor plus a popular terrace. (2nd arrondissement).
Qui Êtes-Vous, Polly Maggoo?
A friendly hangout widely known as the unofficial bar of students during the May '68 uprising. Weekends are wild, with good drinks and live Latino music. (5th arrondissement).
Le Truskel
This place looks and sounds and feels like an English pub but rocks out like a punk club. The basement hosts gigs by hot new alt acts and the bar keeps Parisians happy. (2nd arrondissement).
Le Refuge des Fondus
In order to dodge taxes imposed on alcohol served in stemmed glasses, this bar-resto serves wine in baby bottles, to packs of giggling, happy campers. (18th arrondissement).