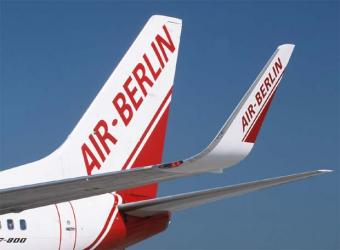 The advent of many low-cost airlines has made traveling around Europe, and even to farther destinations, quick and affordable.
There are lots of cheap flights to Paris to choose from. As well as picking a cheaper, budget airline, flying to Paris in the low season is a great way of saving on airfare.
Although a perennially busy city, Paris does have a low season which is winter, early spring and late fall. Yes, the weather might be a little more unpredictable but if it saves you large amounts of money, it could be worth it.
Also, if possible, flying midweek is advisable - it is often drastically cheaper than flying at weekends.
If you do some research and are prepared to be flexible you should get a good deal. Discounts are often available for seniors, students, and those under 26.
From America
Air fare from the States is obviously going to be a bit more expensive than from Europe but if you dedicate a bit of time to searching it doesn't have to be too bad.
Below is a list of the major low-cost airlines that fly into one of Paris' airports:
Aer Lingus
Air Arabia
Air Berlin
Air Transat
Air Asia
Blue Air
Blue 1
Bmibaby
Brussels Airlines
Cimber Air
Condor
Corsairfly
Easyjet
Iceland Express

Jet2
Jet4you
Meridiana
Norweigan Air Shuttle
Pegasus Airlines
Ryanair
SkyEurope
Smart Wings
Sterling
Transavia
Trawel Fly
Vueling
Wind Jet
Wizz Air
Never leave your baggage unattended, even for a moment. Unattended baggage is considered a security risk and may be destroyed.
So, remember, it is possible to get cheap flights to Paris, specially if you plan your trip in advance.